Miss Tyrer – Class Teacher
I have been a teacher at St Matthew's for the past eleven years and I love being part of our school family. I have worked in many different year groups during my time here, but I feel very lucky to be teaching in Year 2 again this year! It is such an exciting year because it is your final year in Key Stage 1, and you have the opportunity to show off what amazing role models you are to the younger children. I love the Year 2 curriculum, and I am really looking forward to lots of exciting learning with you.
A few things about me! One of my favourite things to do outside of school is spend time with family and friends. I have family who live in Edinburgh in Scotland, and I love going to visit so I can explore new parts of the city and go on lots of walks. I enjoy going out for food with my family and friends, and going to concerts to watch live music. When I'm at home, I enjoy choosing new recipes to cook, and I have continued to grow some of my own food in my garden. I currently grow my own herbs, salad leaves, and fruit including strawberries and blueberries! I also enjoy crafting, and I have recently made my own bunting!
It is a real privilege to work in such a friendly and community-spirited place, and be part of such a wonderful school family. One of my favourite things about working at St Matthew's is having a school library, which means everyone at school has access to a wide variety of reading books, both story books and information books. I love seeing children get hooked into a book, so much so that they can't put it down! I also love the adventures that reading an exciting book can take you on. I know that we are going to have such a fantastic time in Year 2, and I can't wait to see you all grow and flourish throughout our time together.
Mr Glinka – Teaching Assistant
I feel so lucky to be a part of your Year 2 adventure this year! Having worked with most of you a little bit in Year 1, I cannot wait to get to know you more, and teach you in Year 2. You are now in your final year of Key Stage 1, and I can't wait to see how much you develop your personalities, knowledge and skills.
This is the start of my sixth year working at St Matthew's, and it will be my second full year in Year 2. I have really enjoyed my time in this key stage; it is full of lots of exciting learning! Whichever class I work in, my favourite thing is seeing children flourish and grow into confident learners. I like to think I have a good sense of humour, and I will do my best to make you smile every day in school!
St Matthew's is not only a great place to be educated, but it is a place where you feel safe and you are guaranteed to have fun. I'm looking forward to seeing you all – we're going to have an amazing year!
Class governor friend
Each year has a 'Class governor friend'. Your class governor friend is a member of the governing body, who will remain linked to your class throughout their time as a governor, moving through the school with you. They are looking forward to getting to know you all over the coming year!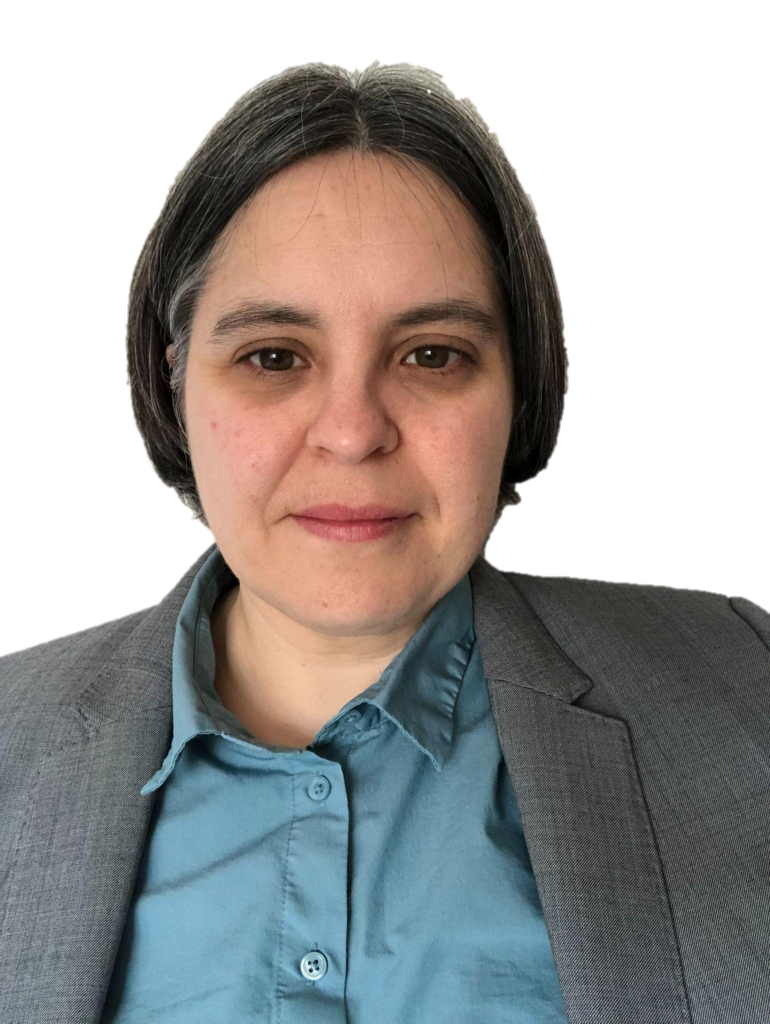 Catherine Treagus-Mullan
My name is Catherine Treagus-Mullan and I have recently become a parent governor at St Matthew's.
Since my children joined St Matthew's in 2018, I have been involved in our school community through St Matthew's Friends and Family; however, I was keen to become a governor so that I could play a more proactive role in supporting our school and helping both St Matthew's and all the children achieve their full potential. I love our school and the value it places on providing a respectful, nurturing, and diverse environment that lets our children shine.
As a Chartered Water and Environment Manager I feel strongly that STEM and Humanities based subjects are essential to our children's education and development. Understanding the world around us and the challenges it faces not only allows our children to develop analytical and problem-solving skills, but to grow into respectful individuals who have the confidence to influence change.
I hope to bring my professional skills and my passion to help St Matthew's and the school family to continue to thrive and grow.
Key Documents