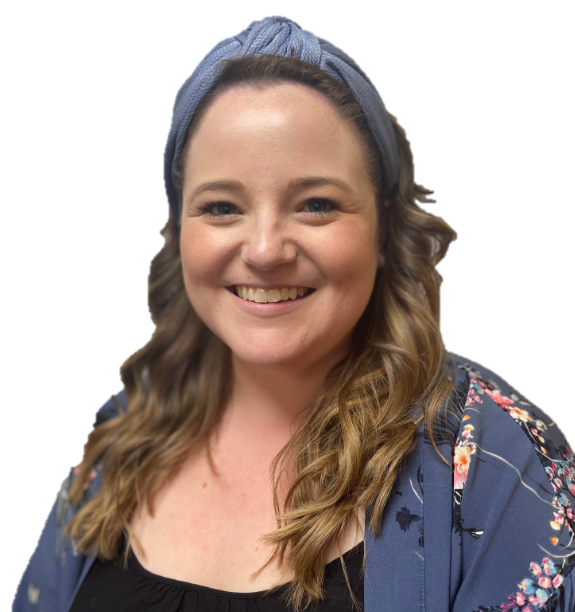 Miss Hoyle – Class Teacher
I am delighted to be joining the St Mathew's community and to teach Year 1. I am so excited to be a part of your Year 1 journey and am looking forward to all the fun we will have together as you learn! I am in my 5th year of teaching, and I know that Year 1 is such a special time so I am looking forward to us growing and succeeding together!
Just a few things about me! Outside of school I love to spend time with my family and friends, often going for long walks at the weekend or visiting new places. I am also a big Manchester United fan and go to watch both the men's and women's football teams play.
I feel so lucky to be joining a school that truly cares about each child and has a family feel. I am especially looking forward to our history learning and completing some amazing writing together, using some lovely books as hooks. We are going to have a brilliant summer term together!
Mrs Price – Teaching Assistant
I am delighted to be moving up with you all from Reception to Year 1! We had heaps of fun learning in Reception, and we have already made so many memories to take with us into Key Stage One. I am so proud of all the progress you have made already at St Matthew's, and this is because every day you have all let your light shine. I can't wait to meet any new children we welcome into Year 1 this year too, because I know you will let your light shine too! In the seven years that I have worked at St Matthew's, I have taught in Year 1 lots of times, and I know that you will enjoy all of the exciting learning that we have planned for you!
When I am not at school with you all, I love to see family, go for a coffee with friends, take my dog Freddy on long scenic walks, and spend time outdoors tending to my garden and growing my own crops.
I am so lucky to be able to join you at the start of your Key Stage One journey. It has been wonderful to already see lots of you grow and flourish this year into the amazing class of children that you are, and I just know that we will have the best kind of adventures together this year too!
Class governor friend
Each class has a 'Class governor friend'. Your class governor friend is a member of the governing body, who will remain linked to your class throughout their time as a governor, moving through the school with you. They are looking forward to getting to know you all over the coming year!
Kay Bristow
My name is Kay Bristow and I have recently become a governor at St Matthew's. I am an Educational Psychologist with a specialist interest in pre-school children and speech, language and communication. Educational Psychologists work with families, schools and other professionals to achieve positive outcomes for children and young people where there are potential barriers to learning. I have been lucky enough to have a job that I love. I am the SEND governor and hope that I can use some of my skills from work to support teachers and pupils at St Matthew's.
I am pleased to see that St Matthew's is a UNICEF rights respecting school as I am committed to promoting wellbeing and inclusive practice. I have met with the class and teachers before, and look forward to getting to know them better.
In my spare time I enjoy spending time with my friends and family. I like to walk, especially when the weather is sunny and there is somewhere nice to enjoy a meal at the end. I have a big garden and enjoy growing herbs, tomatoes, raspberries, strawberries and redcurrants or just sitting reading. I am also a member of a book club which encourages me to read books that I might not otherwise choose.
Key Documents